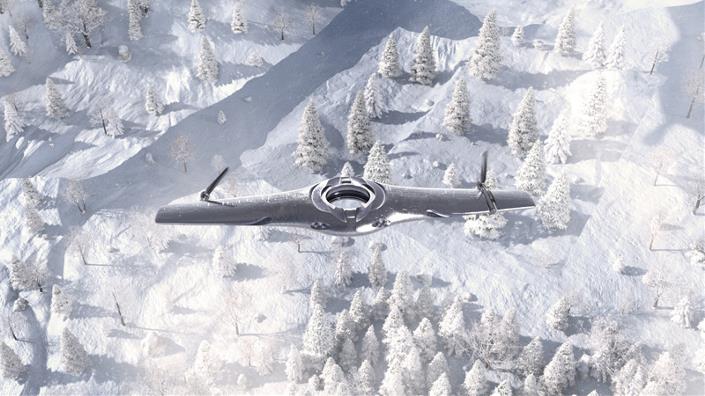 Engineers at BAE Systems have developed a concept for an unmanned aircraft that uses both fixed and rotary wing flight.
Working with students at Cranfield University, the defence company created the concept for 'Adaptable UAVs,' which can alternate between the two different flight modes on the same mission.
This would allow the aircraft to benefit from both the greater speed and range of fixed-wing aircraft, while maintaining the benefits of vertical take-off and landing. In rotary wing mode, the UAVs can be docked from a special pole.
"The battlefield of the future will require novel solutions to meet emerging threats and to keep human operators safe wherever they may be," said Nick Colosimo, BAE Systems' Futurist and Technologist. "The Adaptable UAVs concept and related technologies are one of a number of concepts being explored through close collaboration between industry and students in academia."