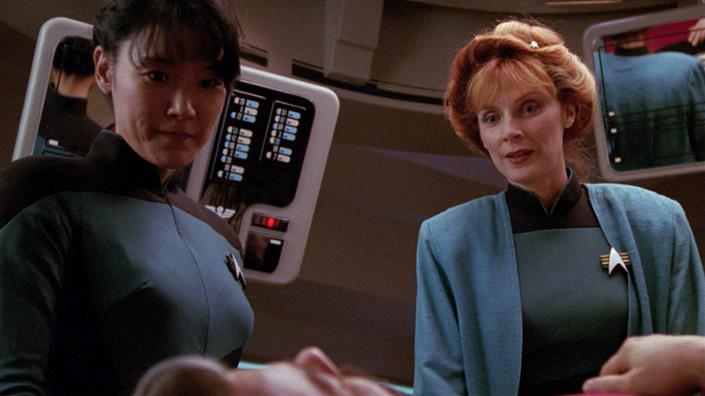 Bones loved it – and we may soon, too. Tricorder, a fictional Star Trek-style medical scanner device, could soon be used by real doctors, after two international teams have been awarded more than $3m to develop their versions of the technology.
The mobile phone-sized device, dubbed a tricorder, was made famous in the TV series Star Trek, and could diagnose illnesses simply by being waved over a patient's body.
XPRIZE, a nonprofit organisation that runs competitions to create "radical breakthroughs for the benefit of humanity" is behind the contest to develop the portable scanner.  Five years ago, XPRIZE joined forces with chip manufacturer Qualcomm and announced it would award $10m (£8m) to researchers who would create a real-life tricorder device.
Of the 300 teams that joined the Qualcomm Tricorder XPRIZE, Final Frontier Medical Devices and Dynamical Biomarkers Group have been announced winners.
Final Frontier Medical Devices, a Pennsylvania-based team led by brothers Basil Harris, an emergency medicine physician, and George Harris, a network engineer, got the 1st place. They have received $2.6m to develop an artificial intelligence-based engine, DxtER, that learns to diagnose medical conditions by integrating the information from clinical emergency medicine with data analysis from actual patients.
The prototype includes a group of "non-invasive sensors" aimed at collecting data about vital signs, body chemistry and biological functions. This information is then analysed in the device's diagnostic engine to make a "quick and accurate" assessment.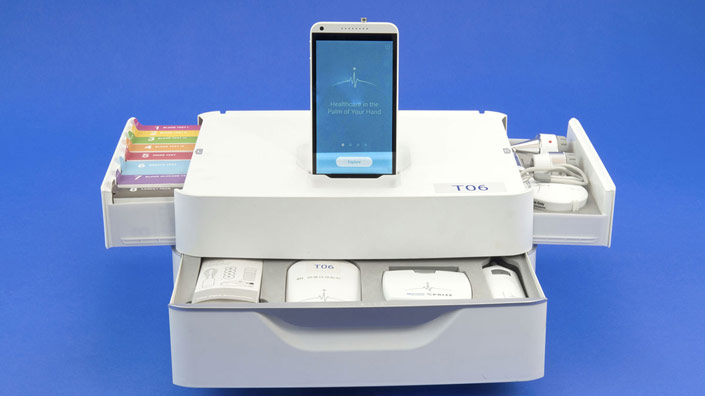 Dynamical Biomarkers Group's tricorder prototype
A second-place prize of $1m was granted to Taiwan-based finalist, Dynamical Biomarkers Group, led by Harvard Medical School Associate Professor Chung-Kang Peng, and supported by HTC Research. Their prototype, which pairs diagnostic algorithms with a special method of analysis, is controlled with a smartphone.
While both devices aren't quite as advanced as the Star Trek's tricorder, XPRIZE organisers said that the teams "exceeded the competition requirements for user experience", and met the goal of diagnosing 13 ailments and five vital signs at once. The prototypes have "taken humanity one step closer to realizing Gene Roddenberry's 23rd century sci-fi vision," the company mentioned in a press release.
Team Cloud DX, a cloud-based medical diagnoses firm that is sponsored by the Qualcomm Foundation, was also recognised as XPRIZE's first "Bold Epic Innovator" and received $100,000.
This is not the only competition XPRIZE is running. In 2004, it awarded $10m to fund the first private spacecraft – SpaceShipOne, and it will soon give $20m to the winner of its Google Lunar XPRIZE challenge, where teams aim to get a rover to the moon.