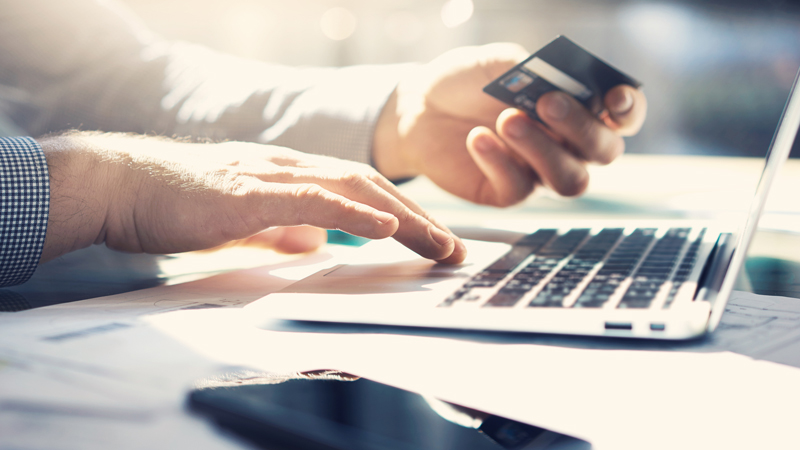 A survey conducted by the Centre of International Governance Innovation (CIGI) and market research company Ipsos, in collaboration with the United Nations Conference on Trade and Development (UNCTAD) and the Internet Society, reveals declining trust in cyber security and the halted growth of the digital economy.
The review says that almost half of internet users refuse to make online purchases due to privacy concerns, following news reports of several data breaches in government elections across the world.
These growing concerns could have financial consequences that are "nearly irreparable," said Osler Hampson, director of CIGI's global security and politics programme. "The results offer a glimpse into why policy makers should be concerned, and why there is a strong link between user trust and the health of e-commerce."
The survey found that 82% of users think cyber criminals are their top concern, while almost three quarters of them mistrust internet companies and 65% believe their governments could be spying on them online.
The findings also suggest that this lack of trust is more likely to impact regions such as the Middle East, Africa and Latin America, as people are wary of those locations.
More than half of users say they do not do their online shopping outside of their country, limiting the global spread of the e-market.
For example, people in France, Germany and Japan are about 66% less likely to make mobile payments on their smartphone than those living in China, India and Indonesia.
"The survey confirms the importance of having adequate consumer and data protection in place, areas where many developing countries are lagging behind," said Shamika Sirimanne, director of UNCTAD's division on technology and logistics, adding that more capacity-building is needed.
The Internet Society suggests immediate action should be taken to address user concerns, by using technologies such as encryption to secure online communications and re-build online trust.
The 2017 CIGI-Ipsos Global Survey on Internet Security and Trust was conducted across 24 countries with 24,225 participants and was released at the UNCTAD E-Commerce Week in Geneva, Switzerland.