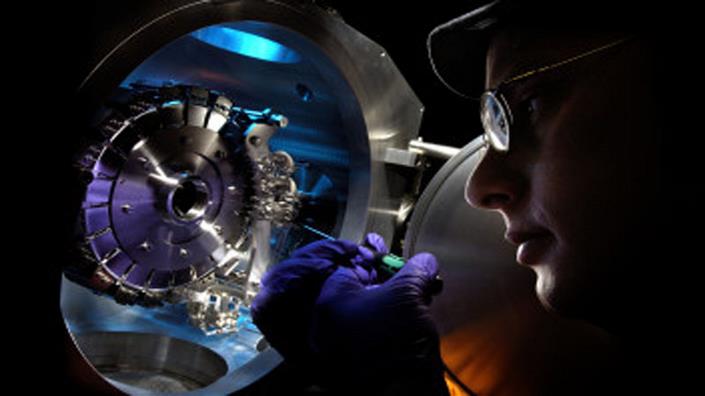 Hundreds of workers at the Atomic Weapons Establishment, which is responsible for the design, manufacture and maintenance of the UK's nuclear deterrent, are to hold two further 24-hour strikes after their pension concerns were "ignored".
The dispute centres on promises made in the early 1990s by the then-Conservative government to AWE workers regarding the future of their pensions once they transferred to the private sector.
Unite the union claims these promises were broken when AWE bosses closed the defined benefit pension scheme on 31 January this year, leaving employees facing thousands of pounds being slashed from their retirement incomes.
The union came up with alternative proposals, prepared by pension experts, for a new defined benefit scheme, but claims the company has not responded.
As a result, the workers will hold two 24-hour strikes on 10 and 18 May at AWE sites at Aldermaston and Burghfield in Berkshire.
This new industrial action by more than 700 workers, who help deliver the Trident nuclear programme, are on top of strikes already announced for 4 and 8 May – bringing the number of strike days since November to 18.
"We have not received a response or even an acknowledgement to the pension proposals that we sent to the AWE management on 13 April," said Unite regional officer Bob Middleton. "We put forward these proposals in good faith, but our members feel that they have now been snubbed."
AWE told PE that it has made improvements to the new scheme and additional benefits have been included. "This is a very competitive scheme which has been benchmarked against external comparators and puts the revised AWE scheme in the top 25 percentile," said a company spokeswoman.
"The safety and security of AWE staff and the general public continues to remain our top priority during periods of industrial action. We have undertaken detailed contingency planning and have resilient measures in place."
AWE, which employs about 4,000 people, is a consortium of two American-owned companies Lockheed Martin and Jacobs Engineering and UK-listed Serco.