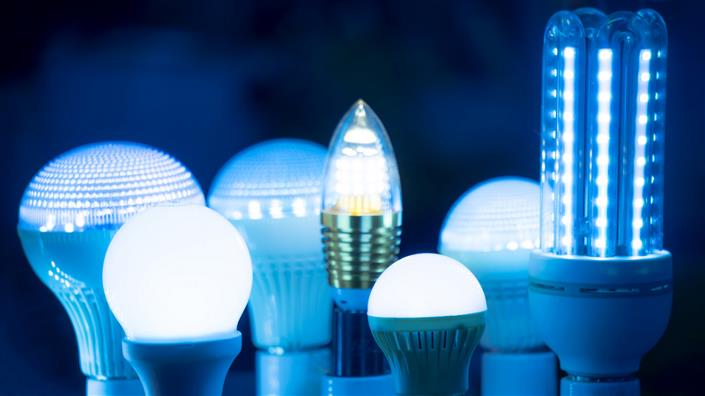 A strict new ban on inefficient light bulbs could cut energy usage and dramatically reduce carbon emissions, the Zimbabwean Government has said.
A law banning the sale of incandescent bulbs and fluorescent tubes came into force in the country on Monday (May 1), with offenders facing fines or six-month jail terms. The ban will force a switch from the old-fashioned bulbs – wasting vast amounts of energy by emitting excess heat – to alternatives such as compact fluorescents and light emitting diodes (LEDs).
The Herald reports that the efficiency upgrade and a new prepaid metering programme could prevent the equivalent of 1,300 gigatonnes, or 130bn tonnes, of carbon dioxide emissions over the next 13 years – part of the country's plan under the Paris climate agreement. "Using less energy means less burning of coal and other fossil fuels, thus reducing [Zimbabwe's] carbon footprint," said Gloria Magombo, chief executive of energy regulator Zera, to the news website.
The switch to the low-energy bulbs, which have a higher initial cost than traditional bulbs but last much longer, aims to reduce demand on the strained power grid. According to Thomson Reuters, shortages in 2015 left thousands of homes without electricity for up to 18 hours per day.
With nearly 80 % of the country's power coming from thermal power plants and drought-hit hydro-power, outages have also affected manufacturing and mining. The new ban could cut demand by 30 to 40 megawatts from a total of 2,200 megawatts during peak consumption.
Off-the-shelf solution
Zimbabwe is following suit after successful switches to more efficient bulbs in the EU and countries such as China, where incandescent bulbs were banned following a surge in demand for modern alternatives from around the world. Matt Prescott, who led the successful Ban The Bulb campaign in the UK, told PE prices have dropped by 80 % for compact fluorescents and the development cycle for better LEDs was brought forward by five to 10 years by the reduction in efficient bulb use worldwide in the last decade.
He said the new law "has got various advantages for countries like Zimbabwe where they don't necessarily have the budget to keep building new power stations and just increasing the supply. They are looking at the demand side as well and light bulbs are a solution that you can pick off the shelf and suddenly be saving yourself substantial proportions of your electricity use".
He added that African countries "are now very well placed to benefit from relatively mature energy efficient alternatives, and all the arguments against them have more or less been knocked over and they still save you a lot of money on one of your main household costs."
Using LEDs can reduce energy use on lighting by 90%, he added.
Peter Hunt, chief operating officer of the Lighting Industry Association, told PE that changes in the UK have led to a 46 % drop in energy consumption for domestic lighting and an average household saving of £50 a year. He said the switch will have a positive impact on the rate of climate change, as lighting "has made one the most significant contributions to energy saving of all industries."