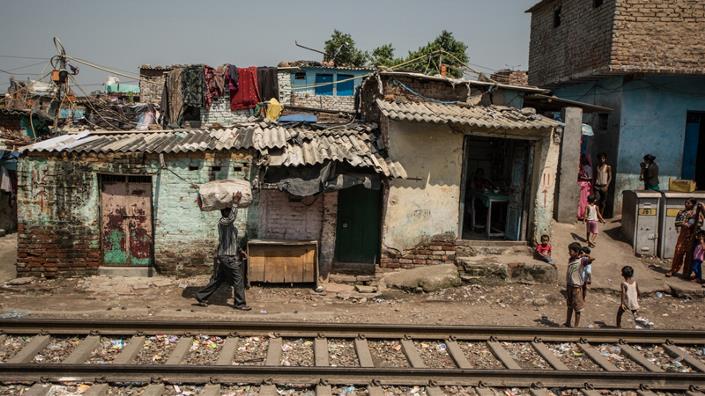 An "unseemly rush" to create 100 Indian smart cities is forcing people from their homes and destroying communities, experts have said.
The comments came after a new report from the Housing and Land Rights Network (HLRN) said people with low incomes, women and minorities risk being disadvantaged by their country's mission for new smart cities. Forced evictions and threats of eviction because of developments have been reported in at least four areas, just two years into the large project, said the report's authors.
Smart cities are generally described as urban developments which integrate Internet of Things (IoT) systems and other new technologies. According to Reuters, the Indian Smart Cities Mission aims to bring high-speed internet, consistent water and power, efficient public transport and "living standards comparable to Europe" to existing cities.
However, the report from the New Delhi-based campaigners said the $7.5billion plan lacks "a comprehensive vision for the future that omits the needs and aspirations of cities and their inhabitants, especially the majority".
The project "dispenses utterly with the needs of the Indian people — when, that is, it isn't simply bulldozering their communities under in the name of progress," said London-based writer Adam Greenfield, author of Radical Technologies.
"What may seem like the height of contemporary city-making in the government's presentations and renderings is little more than a pretext to uproot poor farmers and fisherpeople from the land, and replace their villages with gated enclaves and golf courses intended to serve the elite," he said. "It's an unconscionable use of technology, and anyone who works on this project bears some measure of responsibility for the destruction of communities and lifeways bound up in it."
The report identifies seven major issues with the project, including a "disturbing" silence on the needs and rights of women, children, and marginalised groups. This raises questions over the mission's ability to improve living conditions for everyone, the authors say. "No city can be considered 'smart' if it ignores the interests of poor, marginalised, and vulnerable groups and communities," they add.
Other issues identified in the report include a high dependence on foreign or private sector investment and an "unrealistic reliance on technology" to solve serious societal problems.
"The premise of the smart city as a relevant model for India needs a fundamental re-evaluation, especially when profits seem to prevail over people and technology over human rights," said Shivani Chaudhry, executive director of the HLRN. "This is all the more urgent given the increasing levels of exclusion, impoverishment, unemployment, hunger, homelessness, forced evictions, and displacement of the urban poor in our cities."
'Minimising risks'
Smart cities also carry many risks to personal privacies, said expert Rob Kitchin from Maynooth University. Data collected from IoT devices, such as smart lamps or bins, can be collected and used to profile citizens. This can lead to predictive policing which often targets minorities, said Kitchin.
More responsive and intelligently designed cities can bring many positives, but basic infrastructure needs must be addressed first and ethical concerns should always be considered, said Kitchin. "It is not necessarily being against the smart city, it is about being in favour of an ethical smart city," he said. "It is not denying the technology has benefits, but it is about realising those benefits while minimising risk and potentially discriminatory aspects of it."
Indian housing ministry spokesman A. A. Rao told Reuters there had been no forced evictions "to his knowledge". "The mission provides the choice to those who live in squalor to live with dignity, in a more hospitable environment with basic infrastructure," he added.