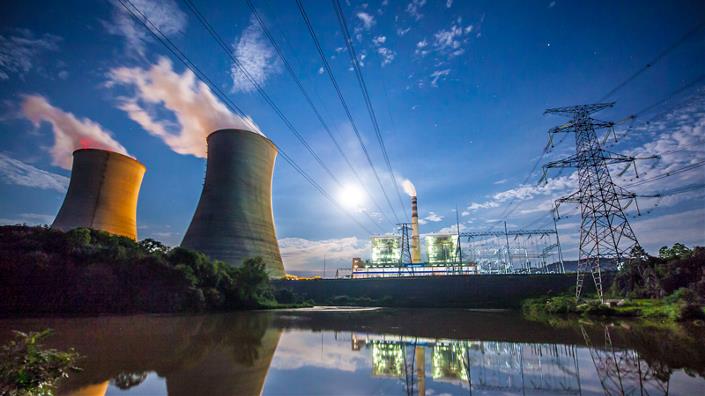 A review into energy prices and future consumption is "welcome recognition" of industry concerns amid rising costs compared to the EU, an expert has said.
The newly-announced review, led by Professor Dieter Helm, an economist at the University of Oxford, will recommend ways to keep energy prices as low as possible while ensuring the UK meets climate change targets. It will look for opportunities to cut costs in the whole electricity supply chain – generation, transmission, distribution and supply – and consider the role of new technologies like electric vehicles, robotics and artificial intelligence.
The Government said its ambition is the lowest energy costs in Europe, for both households and businesses. The review will ensure "clean, secure and affordable supplies over the coming decades", said business and energy secretary Greg Clark.
"This is a welcome recognition by government of industry's concerns over increasingly uncompetitive energy prices and the need to act," said Roz Bulleid, head of climate and environment at EEF, the manufacturers' organisation. Terry Scuoler CBE, the body's chief executive, will sit on an advisory panel.
"I think industry has been concerned for some time that we have got diverging costs from the rest of the EU," Bulleid said to Professional Engineering. Factories in some UK industries pay far more than in EU countries like Germany, she added, costing businesses millions of pounds.
"It is good to see the Government addressing the issue of the cost of energy in this new review," said Dr Jenifer Baxter, head of energy and environment at IMechE. "However, the review only addresses electricity, which is approximately 20% of the whole energy system.  In order to fully understand the cost implications of energy, the connections and interdependencies within the whole system of electricity, heat and transport should be considered."
Decarbonisation programmes need "huge" investment over the next decade and beyond, said Oxford professor and previous government adviser Helm. The Government aims to cut 80% of carbon emissions by 2050, a key national target to help restrict a global temperature increase to only 2°C. New technologies could bring many benefits but must be implemented properly, said Helm.
"Digitalisation, electric transport and smart and decentralised systems offer great opportunities," he said. "It is imperative to do all this efficiently, to minimise the burdens. Making people and companies pay excessively for policy and market inefficiencies risks undermining the objectives themselves."
The review, which will not comment on individual energy projects, will set out options for a "long-term road map" for the power sector. "All homes and businesses rely on an affordable and secure energy supply and the government is upgrading our energy system to make it fit for the future," said Clark. "We want to ensure we continue to find the opportunities to keep energy costs as low as possible, while meeting our climate change targets."