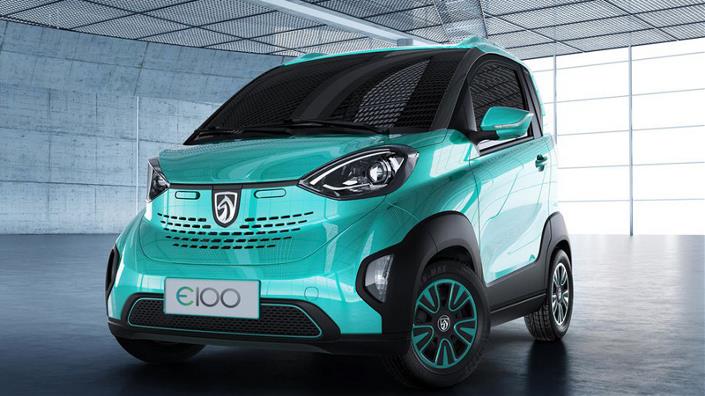 The arrival of what could be the cheapest ever electric car must accelerate innovation around zero-emission vehicles, experts warn
China's launch of a fully-electric car that sells for under £5000 is being described as a "wake up call" to European car manufacturers and policy makers.
Through a Chinese subsidiary, General Motors (GM) has unveiled the Baojun E100; a vehicle the size of a Smart car with a 100-mile range.
The new car is being rolled out in China and is not expected to appear in the United Kingdom or Europe any time soon, but its launch has coincided with several major developments in the motor industry.
The much-awaited Tesla 3 model was launched recently, grabbing headlines and hundreds of thousands of buyers. Selling for around £27,000, Elon Musk's latest offering is billed as a revolutionary step in making electric cars more affordable.
At the same time, Volvo has committed to stop making purely-petrol cars by 2019, saying it will produce only hybrid or fully-electric cars from that year on. In Britain, government has proposed new laws against petrol and diesel vehicles that it hopes will usher in a new, greener future come 2040.
Last year, the number of electric cars in the world zoomed past the 2-million mark and in Norway, a third of all new cars being sold are electric. While electronic vehicles make up less than 1% of cars on the world's roads, some estimates suggest this will rise to around 4% in less than a decade.
GM's Baojun E100, released by SAIC-GM, is powered by a single motor that produces 29kW and a top speed of 100km/h. The car's lithium-ion battery recharges in 7.5 hours and the vehicle offers some nice modern luxuries, like WiFi connectivity, a touchscreen console, keyless entry and parking sensors.
The latest launch, says David Bailey of the Aston Business School in Birmingham, is part of a wider story around China's booming electric car market and within it, the growth of cheap battery-powered vehicles.
Bailey says that half a million electric vehicles were sold in China last year, making it the biggest market in the world. The race to electrify cars, he adds, is part of a "massive effort" to improve air quality in that country.
Due to regulations (which take into account safety standards), the Baojun E100 will be difficult to import into Europe or America but, Bailey says, major change is coming. "The direction is clear. Electric cars are coming and they are coming in a very big way. There is going to be a revolution not only in electric cars but also in driverless cars."
Yoann Le Petit, clean vehicles and mobility officer at the Brussel-based research group Transport and Environment, believes this could be the cheapest electric car ever built. The cheapest hybrid vehicle in the UK currently sells for over £10,000.
He agrees with Bailey in that the Baojun E100 is not likely to arrive in Europe for years, but says its launch is a clear sign that there is a growing demand for cheap, electric cars.
Le Petit says more investment and research is needed in Europe into zero-emissions vehicles and particularly into the batteries that power them, the cost of which can account for 40% or more of the car's price. In this respect, he says, China has a competitive advantage.
"In Europe, you have more and more cities banning diesel engines," he says. "If we don't produce the batteries and the cars, the big risk we are running is (having) to import all these cheap vehicles from China. In 20 years it could be the end of the automotive industry in Europe. So for car makers and policy makers this should be a wake up call."