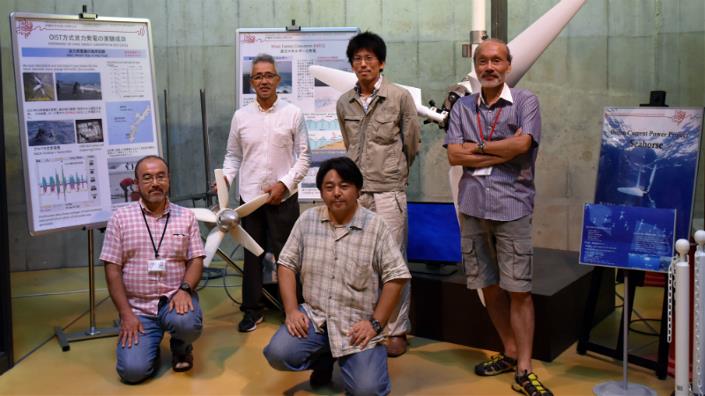 Biologically-inspired flexible turbines could provide reliable, low-maintenance power from the sea for many years, a researcher has said.
Professor Tsumoru Shintake and his team at the Okinawa Institute of Science and Technology Graduate University in Japan will install and test half-scale turbine prototypes, ahead of possible widespread deployment around the country's coast.
Installing the turbines in front of tetrapod wave breakers and sea walls around 1% of the mainland's coast could generate 10GW of energy, claimed Shintake – equivalent to 10 nuclear power stations.
The turbines are built to withstand forces from strong waves and extreme weather such as typhoons, Shintake said. The blades are inspired by dolphins' fins, and are designed to bend and release stress rather than stay rigid and risk breaking. The shaft is also flexible, inspired by flower stems which bend in the wind.
Japan's abundant coastline, and features such as the Kuroshio ocean current from Taiwan, make sea power a viable alternative to wind and solar, said Shintake. "I'm imagining the planet two hundred years later," he said. "I hope these turbines will be working hard, quietly and nicely, on each beach on which they have been installed."
Placing the 0.7m diameter turbines in front of tetrapod and sea walls could also further protect the coast from the ocean's destructive force, Shintake claimed.