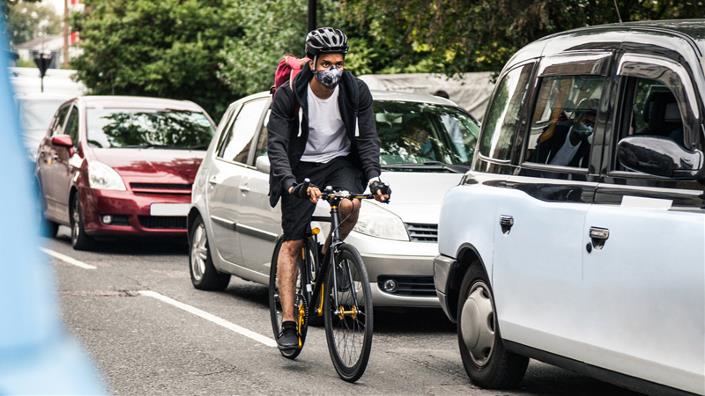 Britain's automotive industry has defended diesel cars, as the government prepares to announce proposals for improving air quality.
The government is expected to follow in London's footsteps and make it more expensive to use the most-polluting vehicles.
However, the Society of Motor Manufacturers and Traders (SMMT) said some recent reports have been dismissive of progress made by the sector by failing to differentiate between newer and cleaner diesel cars and vehicles of the past.
"Euro 6 diesel cars on sale today are the cleanest in history," said SMMT chief executive Mike Hawes. "Not only have they drastically reduced or banished particulates, sulphur and carbon monoxide but they also emit vastly lower NOx than their older counterparts – a fact recognised by London in their exemption from the Ultra Low Emission Zone that will come into force in 2019."
Hawes said diesel cars are also a key part of action to tackle climate change, while also enabling millions of people to travel as affordably as possible.
The SMMT said a record 1.3 million new diesel cars were registered in the UK in 2016, an increase of 0.6% on 2015, a trend it expects to see continue this year.
London's Mayor Sadiq Khan has promised to crack down on polluting vehicles to make the capital the greenest in the world. He plans to ban new diesel taxis from 2018, while drivers of diesel cars that are more than four years old in 2019 and petrol cars that are more than 13 years old will pay £12.50 a day on top of the existing congestion charge.
Under the proposals, pre-Euro VI trucks will be fined £100 a day for entering the capital, equating to £2 billion in fines per year.
"Of course we all want a cleaner London," said the Road Haulage Association's chief executive Richard Burnett. "But don't let the mayor's quest for clean air turn the nation's capital into a ghost town.
"The thousands of restaurants, shops and tourist attractions that make London one of the world's major tourist centres are massively reliant on an efficient delivery network. That must not be jeopardised."
The government is due to announce its plans to comply with European Union legislation to improve air quality and meet nitrogen dioxide limits by 24 April, following a ruling by the High Court late last year.
A study in 2015 by King's College London found that almost 9,500 Londoners die prematurely every year as a result of long-term exposure to air pollution.
Authorities in cities including Paris, Stuttgart, Athens, Brussels and Madrid are also trying to reduce pollution by proposing bans, fines and restrictions on diesel vehicles.